Aeroxchange got into the spirit with treats to eat and a contest for Best Costumes and Best Cubicle. We had 8 participants in this year's contest! From left to right - Javier Vela, Brandi King, Al Koszrek (as Al Koszarek) Danielle Chapman, Salina Perez, Connie Duarte, Shelli Burke and George Leithner.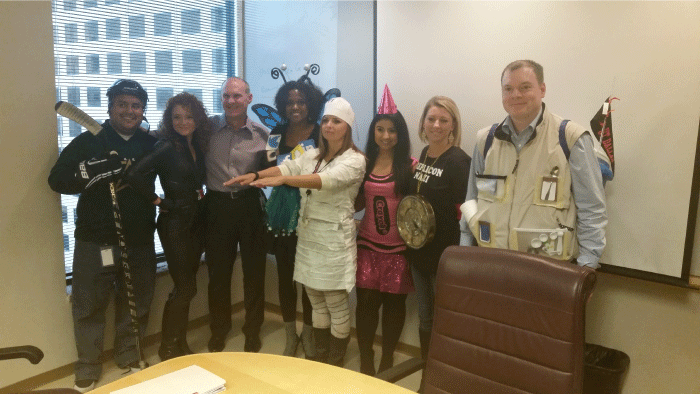 First Place Winner went to Danielle Chapman, Director of Seller Enablement, who was are Social Butterfly for the festivities!
Second Place Winner went to Brandi King, the Black Widow, who is our Customer Service Specialist. Brandi also won Best Cubicle. Enter if you dare!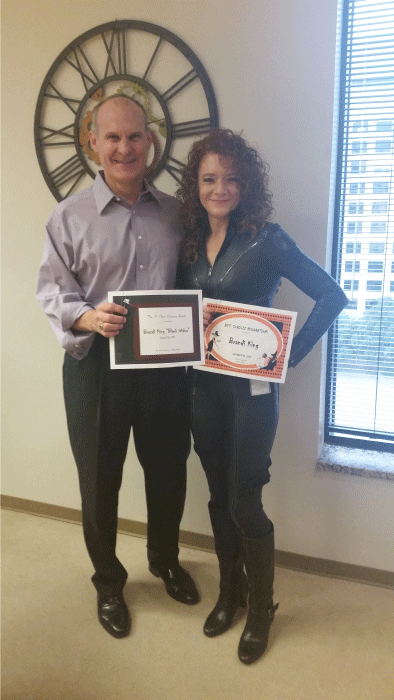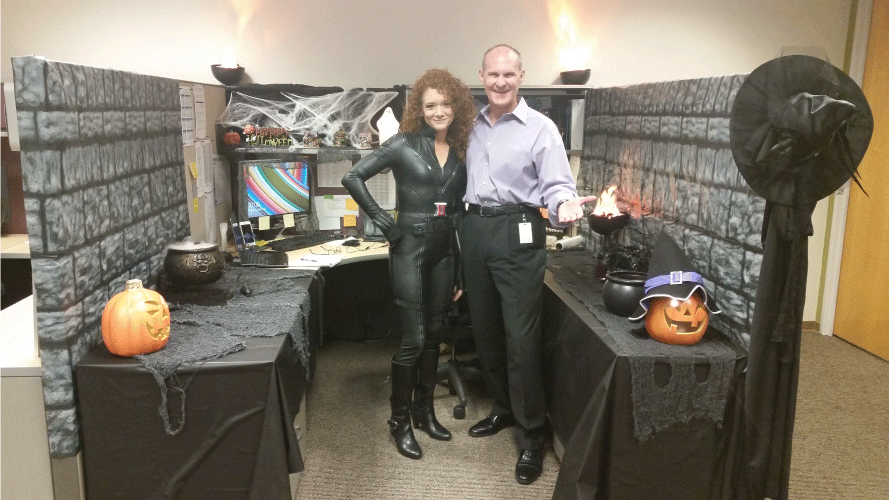 We wrapped up the Third Place Winner with Salina Perez, as the Mummy. When Salina is not wrapped up, she leads Content Team Management.